Typing Terror
Link to Game
Trophies
Avatar(s)

Play now!
Difficulty Meter
Neopoint Ratio
We rate this game

somewhat hard

. (This is our rating, not Neopets')

NP Ratio: 7.14
7140 pts :: 1000 NP
Introduction
Typing Terror is a reaction-testing game where you must type to save yourself. You play a Grundo on the Virtupets Space Station. A whole group of Mechanical Grundos has been set loose. They are destroying the facility and they are on their way to you!
Instructions & Controls
During the game, you must use your keyboard. Type in each word that appears in a mechanical Grundo's front-screen in order to destroy them. The mechanical Grundos will be selected and destroyed automatically so there is no need to touch your mouse.
Scoring
There are three ways to score: destroying Grundos, typing accurately, and not using lives.
Each Grundo you destroy will award you 5, 20, or 100 points, based on what type of Grundo it is. See our table below for a breakdown.
At the end of each level, you will get a bonus for your typing accuracy - so try not to have any typos. The bonus is double your accuracy (100% x 2 = 200 points) up until you reach the boss, when the bonus becomes triple (100% x 3 = 300 points).
At the end of the game, you are awarded 100 points for each unused life.
| | |
| --- | --- |
| Yellow Grundo | These are the most common Grundos. They are worth 5 points each. |
| Red Grundo | The text on these Grundos is upside down, so it is harder to read and to get rid of. These are worth 20 points each. |
| Broken Grundo | Broken Grundos are rare. They are worth 100 points each! |
The Levels
First, you'll face 5 levels of mechanical Grundos marching towards your ship. Once you destroy a certain number of Grundos, you will advance to the next level. The chart below tells how many Grundos you need to destroy in each level as well as the target score if you're trying for the avatar.
| Level | Number of Letters | Number of Grundos | Avatar Score |
| --- | --- | --- | --- |
| 1 | 3 | 12 | 350-500 |
| 2 | 4 | 14 | 800-1000 |
| 3 | 5 | 16 | 1400-1500 |
| 4 | 6 | 18 | 2000 |
| 5 | 7 | 20 | 2500+ |
| The Boss | 8 | 25 words | 3600 |
After you finish Level 5, you will come face-to-face with The Boss. In this level, you type 25 words with 8 letters per word in 60 seconds. If you've made it this far, you probably won't have too much trouble with this level, but do be aware of your time.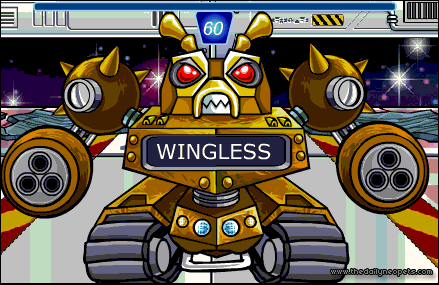 MWUHAHAHA!!! CAN YOU DEFEAT ME??
Each word you successfully type in this level earns you 20 points. Since your accuracy in this level is awarded a triple bonus, be extra careful!
Tips & Strategy
Focus on your accuracy. This might seem hard at first, but with practice you should be able to get 95%+ accuracy for at least the first two levels.
You don't have to destroy the Grundos in order. Just type the first letter of the word on the Grundo and that Grundo will be the one you need to destroy, no matter where it is on your screen.
In the first few levels, let as many mechanical Grundos come up to you as possible. That way, more Grundos will appear on your screen, and you'll have a higher chance of spotting a red or broken Grundo to get more points.
In later levels, speed is more important. You MUST go for whatever Grundos pop up first and destroy them. Your lives are each worth 100 points, so you cannot afford to lose any. You'll have to keep practicing to see what level you personally need to switch from a point to speed mentality.
Count out loud to remember how close you are to finishing the level. When you destroy the last Grundo on a level, all the other ones will vanish. So, you might be able to afford to wait just a little longer before destroying the last one in hopes that a broken Grundo will appear.
Practice with a Typing Test. This will help you improve your overall speed and accuracy of typing, so try one like this

.
Study the list of possible words in Typing Terror. The list is included below. If you know the words, you won't be as surprised by some of the weirder or upside-down ones.
Once you get speed, accuracy, and strategy down, this game is mostly luck. You'll need to see a lot of Broken Grundos to get the avatar or a high score.
Word List
These are all the words in Typing Terror. Studying these words can help you become familiar with them, which makes it easier to type them quickly and score high in this game.
Level 1

Aye
Bye
Cut
Dye
Eye
FYI
Gyp
Hut

Ixi
Jut
Koi
Lye
Mum
Nut
Own
Put

Quo
Rye
Sup
Two
Uzi
Vow
Wry
You
Zoo
Level 2

Ayes
Byte
Cuts
Dyes
Eyes
Fyre
Gyro
Hype

Ixis
Jute
Kurt
Lyre
Myth
Nuts
Oxen
Pyre
Ruts

Quiz
Sync
Tzar
Usul
Vows
Wurm
Xray
Yurt
Zoom
Level 3

Azure
Byway
Czars
Dying
Eyrie
Fyora
Gyros
Hypos

Izaak
Juror
Kyrii
Lyses
Myths
Nymph
Ozone
Pyres
Quoth

Ryshu
Syrup
Typos
Uvula
Vyssa
Wryly
Xrays
Yurts
Zooms
Level 4

Azures
Byword
Cystic
Dynamo
Eyries
Fuzzle
Gyring
Hyping

Itself
Jutted
Kyriis
Lysine
Mythos
Nymphs
Oyster
Python
Quotes

Rutted
System
Tyrela
Uzarro
Vyssas
Wuzzle
Xantan
Yurble
Zygote
Level 5

Azaleas
Bywords
Czarist
Dynasty
Eyewink
Fuzzles
Gyrator
Hyphens

Ivories
Jutting
Kyruggi
Lysenko
Mystify
Nuzzles
Oysters
Pyramid
Quoting

Ryshiki
Szilard
Tzarina
Utterly
Vulture
Wryness
Xelqued
Yurbles
Zyrolon
The Boss

Awarding
Bystreet
Czerniak
Dyslexic
Eyewinks
Fuzzitus
Gyrostat
Hysteric

Iterator
Juvenile
Kumquats
Lyricist
Mythical
Nuzzling
Oxymoron
Pyramids

Quotient
Ruttiest
Syzygies
Tyrannia
Uttering
Vultures
Wronging
Yummiest
Zumagorn
Avatar Strategy
To get the avatar, you'll need practice and luck. For the first 5 levels, the key is to reach the minimum points listed above. You'll need to get enough broken grundos and a high enough accuracy (95%+ is a good goal) every round without losing any lives. If you don't reach the recommended scores or you lose a life, just restart the game until you get enough broken grundos without losing any lives.

To get the avatar, you must go into the final boss round with at least 2500 points. The maximum number of points you can get from the boss round is 1100. This includes: 300 from accuracy (100% x 3 = 300), 500 from words typed (25 words x 20 points = 500), and 3 unused lives (3 x 100 points = 300). The higher you are over 2500 when going to face the boss, the more wiggle room you have when it comes to accuracy.
Conclusion
This game is a great challenge and can score you some decent NP. It has a spiffy avatar, which is very attainable with practice and luck. Just stick with it and you can earn what you seek!
Alerts

The Snowager
Snowager is sleeping!

Next Possible Wake
Dec 9: 10 AM/PM NST
Dec 10: 3 AM/PM NST
Dec 11: 8 OR 9 AM/PM NST
Dec 12: 1 OR 2 AM/PM NST
Neopia Today

Play Featured Game

Featured Band: The 2 Gallon Hatz
The Runway Contest
Jake Sully from Avatar 2009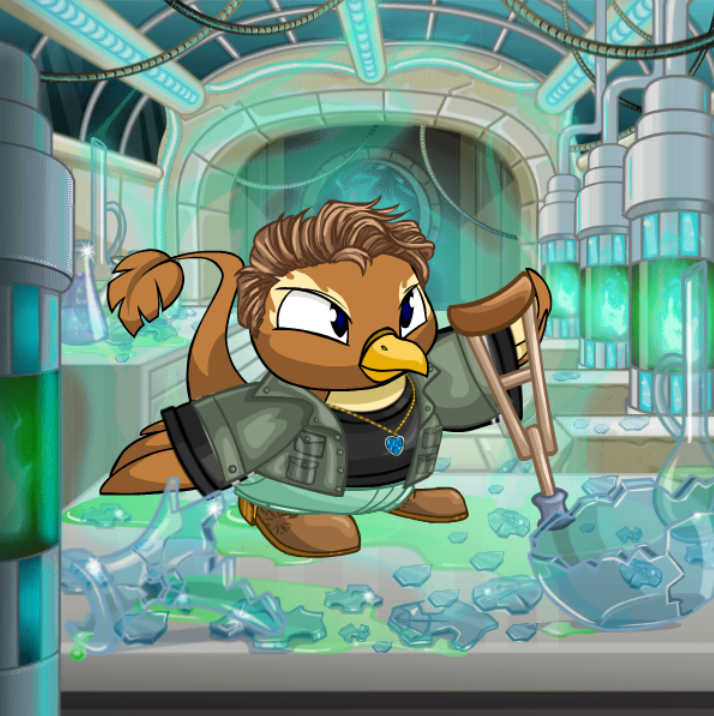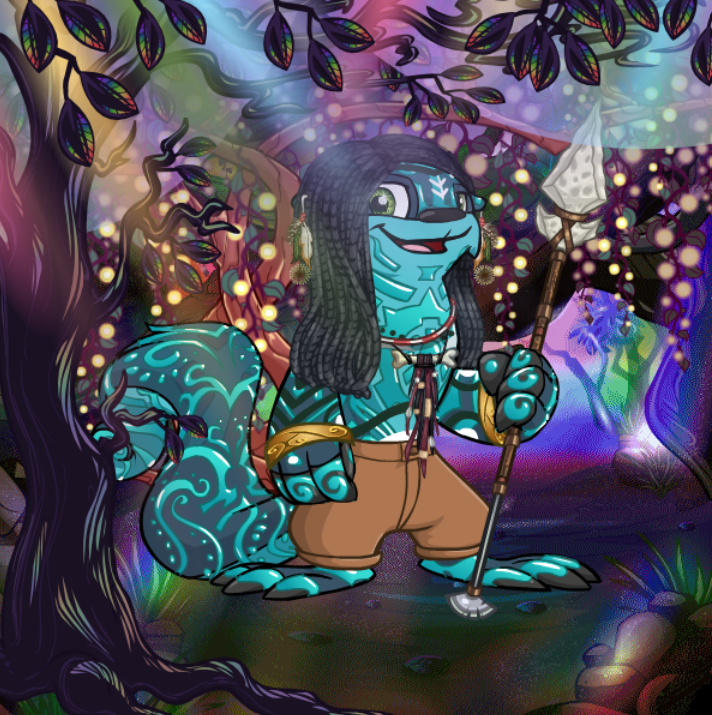 Winning entry for "Looking Back"!
Click here for an announcement about The Runway.
Recently At Forums