About The Daily Neopets
Our Vision
Our vision is to reach every Neopets player and assist them with fantastic guides and help.
Our Story
The Daily Neopets was started in 2005 as a joint effort between The Daily Neopets' creator, Ian McQueen, and Pink Poogle Toy's creator, Kym Huynh. The Daily Neopets was originally intended to be a resource for unreleased Neopets news. Since then, it has grown to become the most-visited Neopets help site in the world, with thousands of pages of Neopets help.
Our Staff
Team TDN has been together since 2005. Here is our current staff listing. If you'd like to get in touch with us, don't hesitate to Contact Us. If you'd like to check out our current job openings, please click Now Hiring.
Ian
Creator

Heartbreak and Dawn
Content Directors

Content Team Midnight Team Dawn
Head of Unity Database

Unity Database Team
Heartbreak
Head of News Department


Heartbreak
Lamppost
Co-Heads of Battlepedia

Battlepedia Reviewers & Content Dawn
Head of Customisation

Customization Team Avatar Lending Program Lenders
Honorary Team Members
This is TDN's staff member Hall of Fame! These individuals are recognized and remembered for their exceptional contribution to The Daily Neopets over a number of years.

TJ
The Original Feedhornet

Izzy
The Puzzle Goddess

Crimson
Master of Weaponlogy

Noog
Quality Inspector Extraordinaire

Xepha
Content Maestro

Alice
Jack of All Departments

Animetriplicate
Decade of Dedication
Our Mascot
Meet our site mascot, Jerry the Pteri! Pteris are loving creatures who soar through the skies with ease. When Jerry isn't preoccupied with keeping the Meepits out of our servers' ductwork, he can be found playing practical jokes on Team TDN or wreaking havoc on TDN's site header.
Jerry continues to have an eventful life at TDN. Over the years, he's been kidnapped and his candy has been stolen. Rule of thumb: don't ever steal a Pteri's candy!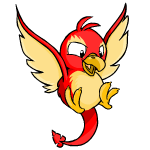 Previous Layouts
Sky Blue Jelly Blumaroo (2005)
Version 2 (2005)
Version 3 (2005-2006)
Version 4 (2006)
Version 5 (2006-2007)
Y2 (2007-2008)
Y3 (2008-2013)
Pineapple (2013 - present)
Previous Site Events
The Daily Neopets Super Update Week (2005)
"Where's Jerry?" Plot (2006)
Space Faerie Plot: The Scattering of the Stars (2006)
Halloween Plot: Ian's Missing (2006)
The Daily Neopets August Games (2006)
Kalium Echo (2007)
Birthday Bash: Negg Hunt (2008)
Puzzle Challenge (2008)
Christmas Logic Puzzle (2008)
The Case of Jerry's Missing Candy (2009)
Puzzle Challenge (2013)
April Fool's Jokes
The Daily Pretty Petz (2007)
The Daily Neopets Y3 (2008) which wasn't actually a joke
The Daily Piñata (Fake Staff Chat) (2011)
TDN Con (2012)
The Daily Egg Cave (2013)
The Daily Neopaints (2014)
Milestones
Site Opened: October 17, 2005
Avatar Lending Program: July 19, 2006
Battlepedia: January 3, 2008
NeoAvatars: April 2, 2008
Customization: September 3, 2008
1,000,000 checked avatars: November 28, 2008
2,000,000 checked avatars: July 16, 2009
The Daily Neopets Thanks
In-Depth Battlepedia (RIP)
Previous Staff Members
Here we'd like to take the time to acknowledge those who have contributed to TDN in the past. Their works here will not be forgotten! These folks hold a special place in our hearts at TDN.
Ethan (Items Database Team)
Steve (Items Database Team, Content)
Nora (Content)
Kaie (Moderator)
NixtheWatcher (Altador Cup)
Natalie (Customization)
Sara (Moderators)
Brianna (Moderators)
xblade356 (News)
Midtime (News)
Brooke (Content)
Livvy (Content)
Alice (Neoavatars, Content)
Meghan (Customisation)
Ruto (Moderator)
Thgil (Battlepedia)
Duma (Midnight)
Vyvren (Moderator)
Vaxanas (Customisation)
Vespacide (Customisation)
Sabs (Customisation, ALP)
Shaybe (Midnight)
Alex (Battlepedia)
SidtheSnail (Content)
Rebecca (Content, Battlepedia)
Neuroartsy (Customisation)
Lou (News)
Jayden (ALP)
DeAndra (Content)
Zombiiesque (Moderator, Content)
Lydia/Mary (Altador Cup Team, Content)
Neomysterion (Moderator)
Duskitty (Battlepedia)
Demon (Battlepedia)
Riah (News)
Tinyplasticdinos (News)
Xander (Battlepedia)
Jeff (Battlepedia)
Lady Kakata (Customisation)
Pamela (ALP)
Eevee (Content)
Elan (Battlepedia)
Baron Dante (Battlepedia)
Msmanic (Content)
Blaisezabini (Altador Cup Team)
Jenny (News Team)
Karmacow (Content Team)
Razalina (Content Team)
Alberto (Altador Cup, Content)
Madison (Customisation)
Saxen (News)
Co (Content)
BlackJaguar (Battlepedia)

Bik (Customisation)
Crusher (Moderator)
Jeans (News)
Viridian (Moderator, Content)
Babird1 (Content)
Mauro (Battlepedia)
Ellie (Customisation)
Shadaw (Battlepedia Reviewer)
Grant (Content)
Smokey (Altador Cup Team)
Motz (Altador Cup Team)
Saphira (Content)
Stephanie (Moderators)
Kat (News)
Muchabi (Battlepedia)
Ashley (ALP)
GyniE (Content)
Kyle (Altador Cup)
Whacker (Content)
Amanda (Customization)
HBK (Battlepedia)
Lion (Battlepedia Reviewer)
Tivsy (News)
Metroid (Content)
FutureTXGovernor (News)
Symplig0th (Content)
Pandar (Battlepedia Reviewer)
ScottDog (Battlepedia Reviewer)
Nikitachi (Content)
oowowaee (Content Editor)
Keiba (News)
Zac (Moderator)
Scepticallistic (BP Reviewer)
Ryan (Content)
Mike (Forum Administrator)
Ellie (Content)
Matt (Moderator, ALP)
Eric (Moderator, ALP)
Samuel (Head of Content)
Chipmonker (Debate Forum Moderator)
Jasper (News)
Hyperknuckles (News, Content)
Emily (Content)
PineappleJoe (Content)
Karla (Content)
Tanuki (Content, Graphics)
Nadyell (Content, Graphics)
Lord Rahl (Content)
Laura (Everything)
Allstar (Editorial, News)
Alerts

The Snowager
Next sleep in 4h, 38m, 32s.

Next Possible Wake
Dec 7: 12 PM NST
Dec 8: 5 AM/PM NST
Dec 9: 10 AM/PM NST
Dec 10: 3 AM/PM NST
Neopia Today

Play Featured Game

Featured Band: Blue Kacheek Group
The Runway Contest
Jake Sully from Avatar 2009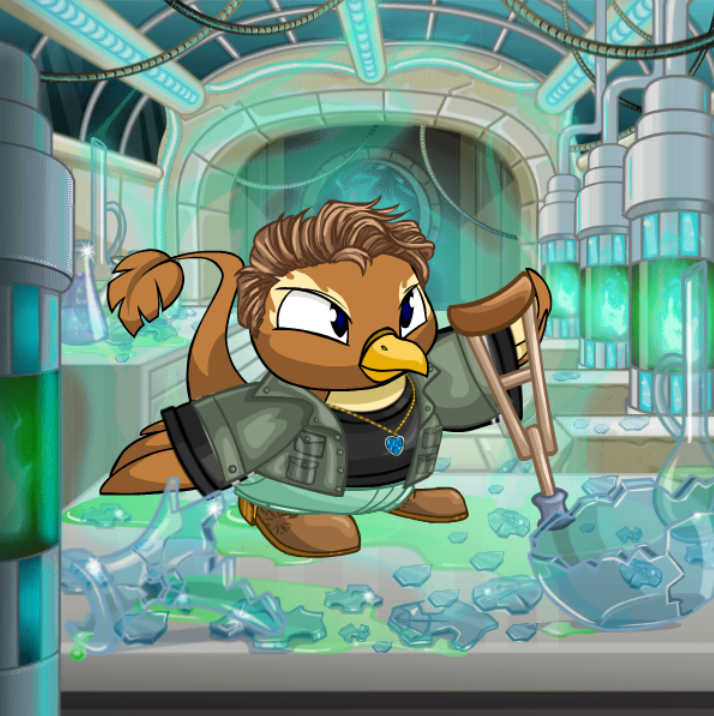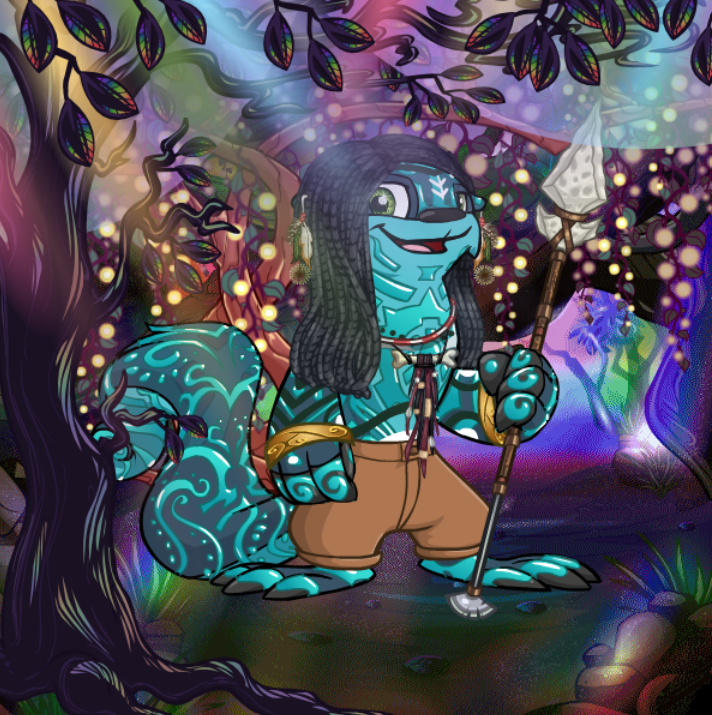 Winning entry for "Looking Back"!
Click here for an announcement about The Runway.
Recently At Forums