Diseases and Cures
Occasionally your pet will get sick. Here is a list of all the diseases and their cures. For each disease, the Neopian Pharmacy

cure (first column) has a 100% chance to heal your pet - the cures from the Lost Desert Medicine

shop or from Remarkable Restoratives

may not work the first time you try them.
If the cure is too expensive, you can also visit the Healing Springs

and your pet MAY be healed. If your pet doesn't get healed, try again in another 30 minutes. The Discarded Magical Blue Grundo Plushie of Prosperity

and The Wheel of Knowledge

also has a small chance to cure your pet.
One last method of curing a sick pet, and also a favourite of Battledomers, is to use a Cooling Ointment on your pet. Not only should this cure the disease, it will also completely heal your pet back up to full hit points! Another cure-all favoured by many players is Warm Amber Ointment, though it only heals diseases, not hit points.
If you aren't a patient person or don't have the neopoints to burn, another alternative is to "switch" your pet's illness to one that is cheaper to cure. Pets can only have one disease at a time, and there are several foods (as well as battledome items) that will give your pet a certain disease. The most commonly known is feeding Poisonous Jelly until your pet catches Neomonia. Then, a Medicinal Soap can cure your pet. Other alternatives are Poisonous Lollypop to cause Floppy Tongue, which you can cure with Tongue Shrinker , or Rotten Omelette to cause Ugga-Ugga, which you might be able to cure with Shrimp Powder , Gwontek Syrup , or Peppermint Stomach Medicine (these three items have a chance that they won't work on the first try).
Also, keep in mind that you can unlock Meuka

as a secret battledome challenger if you happen to contract Sneezles or Neoflu and visit your Quick Reference

page.
Note : Only medicines from Neopian Pharmacy will cure your pet 100% of the time. The other alternatives only have small chances to heal your pet from a given disease.
Disease
Cures
Neopian Pharmacy
Lost Desert Medicine
Remarkable Restoratives
Achy Head

Magic Goop

Aching Lotion

Black Cherry Tea
Bloaty Belly

Flat-u-less Tablets

Selket Elixir

White Squid Root
Bloaty Feet

Magic Smelly Socks
N/A

Brilliant Draik Flower
Blurred Vision

Extra Thick Goggles

Minor Healing Ointment
N/A (Dried Black Mushrooms do not work)
Bubbles

Bubbles Herbal Drink

Scamander Syrup

Lotus Leaves
Chickaroo

Herbal Scrambled Eggs
N/A
N/A
Cricky Neck

Neck Brace

Scamander Slime
N/A
D'achoo

Neopkins
N/A

Cobrall Root
Doldrums

Mushroom Ointment
N/A
N/A
Floppy Tongue

Tongue Shrinker

Soothing Bandages

Seaweed Paste
Fuzzitus

Fluff Be Gone

Weak Fuzzitus Cream
N/A
Fuzzy Fungus

Honey Blossom Extract
N/A
N/A
Grumbles

Grumble Be Gone Tablets
N/A
N/A
Hoochie Coochies

Hoochie Coochie Tablets
N/A
N/A
Itchy Scratchies

Itchy Scratchy Cream
N/A

Dried Prampet Leaves
Jitters

Potion of Containment

Fuzzy Pink Blanket
N/A
Kikoughela

Kikoughela Syrup


Kikoughela Drops
N/A
N/A
Lumps

Medicinal Mud Bath

Sandy Creme

Talon Root
Neezles

Neezles Jab
N/A
N/A
Neggitus

Neggitus Injection

Lemon Lozenge
N/A
NeoBlues

Tasty Pie
N/A

Steaming Green Tea
NeoFlu

NeoFlu Jelly Pills
N/A
N/A
Neogitus

Medicinal Toothbrush

Cherry Lozenge

Slimy Tree Bark
NeoMites

NeoMites Injection

Warm Neomites Wrap

Soothing Stones
NeoMonia

Medicinal Soap

Warm Green Blanket
N/A
NeoPhobia

Step Out Shoes

Heated Blanket

Dried Mushrooms
NeoPox

NeoPox Pizza

Spotted Blanket
N/A
NeoWarts

Neowart Fungus
N/A
N/A
Pollenitus

Crater Fruit Elixir

Blueberry Lozenge

Powdered Green Te
Reprillioritus

Cactopus Cream
N/A
N/A
Shaky Flakys

Shaky Flaky Cream
N/A

Clay and Leaf Paste
Shock-A-Lots

Ultra Rubber Gloves
N/A
N/A
Sneezles

Magic Cookie

Sneezle Powder
N/A
Spyder Bite

Spyder Juice Elixir

Voidberry Extract
N/A
Ugga-Ugga

Sporkle Syrup

Peppermint Stomach Medicine
(Advent Cal. item)

Gwontek Syrup

Shrimp Powder
Watery Eyes

Onion Balm

Healing Gauze Pads

Dried Orange Peels
Things That Can Make Your Pet Sick
In addition to random events around the site there are various items that can cause your pet to come down with a disease, you may want to keep these in mind when feeding your pet.
| | |
| --- | --- |
| Fizzy Ummagine Potion | Feeding your pet a Fizzy Ummagine Potion it might get Bloaty Belly . However, it might heal your pet up to 5 hit-points. |
| Glowing Jelly | Feed your pet a Glowing Jelly and they may get a case of Blurred Vision . |
| Malice Potion | Using a Malice Potion on your pets may result in a case of Blurred Vision . |
| Poisonous Jelly | Feeding your pet one or both halves of a Poisonous Jelly will give it NeoMonia . |
| Poisonous Lollypop | Feeding your pet a Poisonous Lollypop may cause it to come down with Floppy Tongue . |
| Rotten Omelette | Feeding your pet a Rotten Omelette will cause it to get Ugga-Ugga . |
| Wicked Negg | Feeding your pet a Wicked Negg might cause it to get a random disease . However, it might increase you pet's speed. |
In addition to specific food/items that can make your pet sick, some pets are allergic to certain foods.


Kyrii
Kyrii are allergic to apples and will get Itchy Scratchies if you feed them any apple items.


Quiggle
Quiggles are allergic to cream and will catch Neezles if you feed them any cream items.


Skeith
Skeith can eat nearly anything but are allergic to cheese. They will come down with Neezles if you feed them any cheese items.


Tonu
Tonu are allergic to neggs. They will get Neezles if you feed them any neggs.
Written by
Xepha
Errors or incorrect info?
Contact Us
.
Neopets Alerts
Neopets Today

Play Featured Game

Featured Band: Chomby and the Fungus Balls
« Previous
Now
Next »
Sep 9th - Draik Day
Sep 13th - Techo Day
Sep 15th - The Annual Chocolate Ball
Sep 19th - Poogle Parade
Sep 20th - Faerie Festival
Sep 23rd - Gormball Championships
Sep 25th - Skeith Day
The Runway Customization Contest
Camouflaged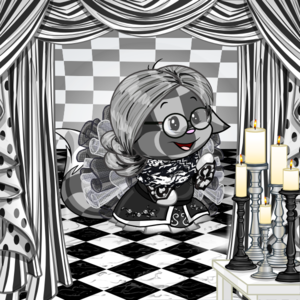 Winning entry for "Unpopular Patterns"!
Voting for Round 64 has begun!
Click here to vote for your favourite entries!

Winner for our Special Edition Contest! There's No Use Crying Over Spilled Coffee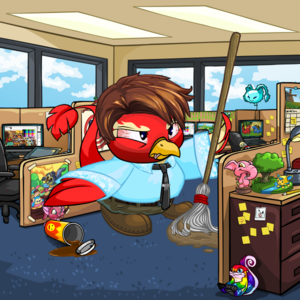 ***Voting has started!***
Click here to vote for your favourite entries!
Recent TDN Forums Posts