Charity Corner 2018
Introduction
Granny Hopbobbin is hosting a Make a Difference Drive to help rebuild Neopia after the Wraiths destroyed it, and she needs help collecting some items. Those who wish to donate can choose to donate either neocash items or neopoint items in the Make A Difference Drive program.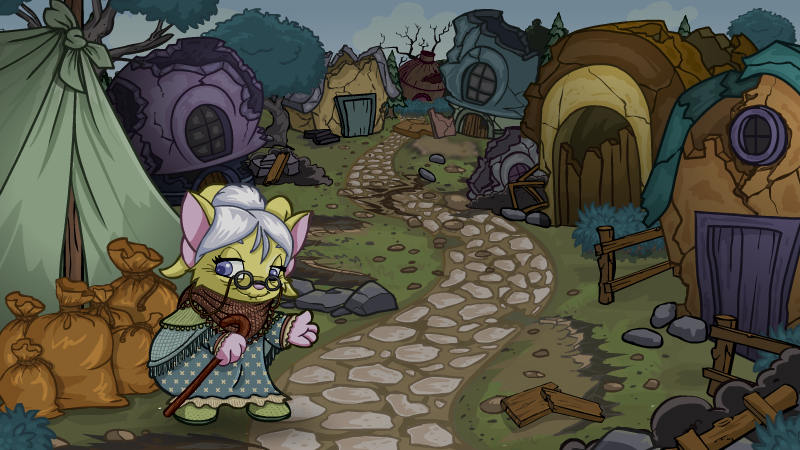 The elderly Acara will be sure to reward all donators for their generosity by giving points, depending on the rarity of items donated. Neopians will have until March 23rd, 2018 at 10:00:00 NST to finish donating items.
Make a Difference Drive
In a massive change, users can donate any item, of any rarity to the Drive. The rarity index will determine the amount of points you receive for donating.

Instead of donating 5 R90's and getting a R90 prize in return, we are given points to be spent in a prize shop at the end of the Drive.
| Rarity | Points |
| --- | --- |
| R79 - lower | 1 Point |
| R80 - R89C | 2 Points |
| R90 - R98 | 6 Points |
| R100 | 8 Points |
| R101 | 1 Points |
| R102 - 107 | 4 Points |
Giveaway Hamper Centre
For those who choose to donate NC items, the Giveaway Hamper Centre is the place to go. More information can be found on our guide here.
Prizes
Users received a Neomail awarding them with neopoints, items, trophies and a possible avatar based on how many points they accumulated through their donations.
Perks Shop
Perk
Details
Notable Achievement

Your pet will be showcased on the homepage for an entire day for your generous contributions.
Duration : 7 days
Points : 10000

Burp!

All the pets in your account will be fed and full for an entire week. This perk can be applied thrice.
Duration : 7 days
Points : 1000

Limited Edition

Allows you to convert any one of your pets into a limited edition species of your choosing.
Duration : NA
Points : 5000

Healing Hoopla!

Restore your active pet's hit points and get them ready to take on another challenger. This perk can be applied thrice.
Duration : NA
Points : 500

Bigger is Better

Allows you to upgrade the size of your inventory by 5 slots. This perk can be applied twice.
Duration : NA
Points : 500

Novel Experience

Experience a new way of playing without ads for a period of 5 days.
Duration : 5 days
Points : 500

Bonus Feature

Look out for the multiplier sticker on games to boost your Neopoints. Once activated, this perk will be valid for 24 hours.
Duration : 1 day
Points : 100

Bring Back the Old Days

Is there a site theme you wish you had? Here's your chance to turn back the clock and get a site theme you don't have. Make sure to check out the list of available site themes in the FAQs.
Duration : NA
Points : 1

In a New Avatar

Get an avatar you don't have from a select list of avatars. Make sure to check out the list of available avatars in the FAQs.
Duration : NA
Points : 50

Dragon Drama

Collect your redeem codes for the Mystery Dragon Egg Chest in School of Dragons. Look out for the Redeem button in the settings to use the codes. View this Help Page to walk you through the steps! (Note: Code redemption is not currently supported for games installed through Window App Store.
Duration : NA
Points : 100

Spiked!

Allows you to spike up your active pet's Battledome Stats and add to either strength, movement, intelligence, health, level or defence.
Duration : NA
Points : 1000

Colour it Wild!

Allows you to get your pet zapped with exclusive Lab Ray colours.
Duration : NA
Points : 10000

Random Acts

Guarantees a positive random event every day for an entire week. Make sure to log in everyday from the day you avail this to receive all 7.
Duration : 7 days
Points : 5000

Bank Bribery

Raise your interest rate at the bank by 3%. Note: The Charity Corner 'Bank Bribery' perk does not stack with the Skirmish boon of the same name, which leaves you free to choose another boon should you be a member of the winning faction at the Battleground of the Obelisk.
Duration : 1 Year
Points : 5000

Glam Up

Get 300 NC and finally buy those clothing items you've been longing for.
Duration : NA
Points : 10000

Cheaper by the Dozen

Circumvent the old rule at the stock market and purchase stocks selling for as low as 10 NP.
Note: The Charity Corner 'Cheaper by the Dozen' perk does not stack with the Skirmish boon of the same name, which leaves you free to choose another boon should you be a member of the winning faction at the Battleground of the Obelisk.
Duration : 1 Year
Points : 5000

Neopets Alerts
Neopets Today

Play Featured Game

Featured Band: Blue Kacheek Group
« Previous
Now
Next »
Jan 1st - New Year's
Jan 3rd - Aisha Day
Jan 6th - Gnorbu Shearing Day
Jan 11th - Festival of Buzz
Jan 14th - Sloth Appreciation Day
Jan 16th - Elephante Day
Jan 29th - Kacheek Day
The Runway Customization Contest
The Thirteenth Hour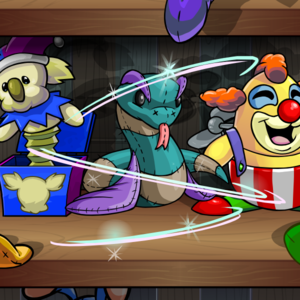 Winning entry for "Unconverted vs Converted"!
Click the picture to see the (un)converted entry!
Click here to enter the next round!



Winner for our Second Special Edition Contest!

The Curse of the Golden Ixi Idol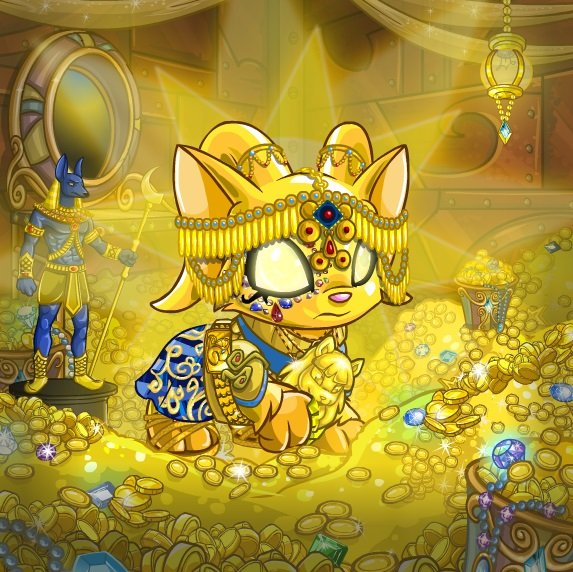 Recent TDN Forums Posts