Apply for Staff: Altador Cup
You're viewing the job description and application for the Altador Cup Team.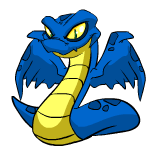 Job Description
The Daily Neopets is seeking exceptional Altador Cup reporters for its site. The ideal candidate enjoys writing, is creative and has strong communication skills. As a reporter, your contribution would cover several areas of our well-known Altador Cup coverage. For instance, you could write daily predictions or creative news reports, update the standing tables, keep our NC Challenge prize page up to date or even code new tools that would be useful to the Neopets community. Overall, this position is rather flexible, but it requires a special commitment to be online at midnight NST on a daily basis during the whole event.
Since this is a writing position, a full fledged Altador Cup commentary or a well developed paragraph that predicts the final standings of the Altador Cup is required with your application. If you do not enclose those sample articles that you've written with your application, you have no chance of being accepted.
This is not a temporary position. This is a trial run for becoming a member of the Content Team. If you are accepted and stick with it for the entirety of the Cup and prove to be a valuable member to the team, you will become permanent staff. This also means that transferring to a different department (Customization, Battlepedia, News, ALP, etc.) will be easier and will not require another application.

Job Tasks
Log in to The Daily Neopets frequently.

Check the Staff Chat, IRC, and emails.

Help with the Altador Cup coverage on a daily basis. You must be able to make midnight NST updates at least 1-2 times a week. Be prepared for updates to take as long as 3 hours starting at midnight NST. (Typical is ~1.5 hours)

Use TDN's admin panel or our forums to write articles (no worries -- we'll give you a tutorial; it's really easy!).

Chat with other staff members on a regular basis. It's really important that you keep in touch with Mary and/or Theo, our Altador Cup Directors, as they will be overseeing everything that relates to the Altador Cup.

Specific Preferences
Here are a list of preferences we have. The following are not requirements for applying.
We're hoping to find experienced writers.

We want people that have a lot of experience in the Altador Cup. The more times you have participated, the merrier.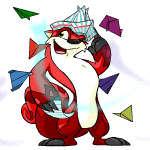 Guidelines for Applying
The people we're looking for must meet the following qualifications. If you do not, please do not apply as you will not be accepted.
We prefer applicants be at least 16 years old.

Our key methods of communication are IRC and email. Please make sure you're familiar with the basics of IRC and/or have a regularly-checked email account. We will expect you to use both in the long term.

We welcome people from all around the world to apply. However, you should have a firm grasp of English because The Daily Neopets is an English web site.

Applicants must not be staff at any other Neopets help site.

Most of our positions require an intermediate understanding of both HTML and BBCode.

If applying for a writing position, we understand your content sample takes time. However, if you don't put your best foot forward, we'll also assume you won't put your best foot forward on staff at TDN. A sample is required otherwise your application will be rejected.

All TDN positions are volunteer positions. TDN is a Neopets fan site by Neopets fans for Neopets fans.

Please plan on doing this job for some time. We are not looking for people who will stick around for a month, then disappear. Please only apply if you know you'll enjoy it and have fun.

Please allow us up to 3 weeks to respond to your application.

Application Form
To apply, please fill out the form below and submit it to us. The star icon (

) denotes a required field.