Wheels of Neopia
On your many explorations of Neopia, I am sure you have come across these wheels. In this guide I hope to tell you a little bit about each wheel, and if it is worth your time. There are six wheels in Neopia: the wheel of Monotony

, the Wheel of Mediocrity

, the Wheel of Excitement

, the Wheel of Knowledge

, the Wheel of Misfortune

and the Wheel of Extravagance

.
---
Prizes
*When you land on the Bag of Neopoints, you can get one of these items:
I Love Kacheekers T Shirt
Kacheekers Strategy Guide
Kacheekers Poster

Pterattack Poster
Sargug Plushie
Wheel of Monotony Mug

Wheel of Monotony Pen
Wheel of Monotony Plushie
Wheel of Monotony T-Shirt
**When you land on the Scroll of Paper, you can get one of these items:
Flaming Gauntlet
Fungus Ball Ball
Fungus Ball BeanBag
Fungus Ball Lamp
Fungi Ball Lamp
GoGoGo Handbook
Kacheekers Board
Kacheekers Plushie

Kacheekers Poster
Kacheekers Strategy Guide
Kyruggi Plushie
Pterattack Action Figure
Pterattack Bean Bag
Pterattack Game Guide
Pterattack Poster
Sabre-X Plushie

Sargug Plushie
Uggsul Plushie
Vernax
Wheel of Monotony Mug
Wheel of Monotony Pen
Wheel of Monotony Plushie
Wheel of Monotony Poster
Wheel of Monotony T-Shirt
---
Prizes
---
Prizes
---
Prizes
*Words of Wisdom:
A kind word earns more lasting loyalty than a hand full of neopoints
A king is only as good as the court that surrounds him.
A hasty decision is a decision to fail.
A book a day keeps the dunces at bay.
Brave men may be forgotten, but brave deeds are never forgotten.
A kingdom's greatest resource is an educated populace.
A king who fails to seek the council of his court can only be seen as a fool.
Foolish innocence always outweighs innocent foolishness.
It takes more than just a king to have a kingdom.
In times of war, it is more important to have a good plan than a good army.
The mind, like any other muscle, must be regularly exercised... otherwise, it withers into decay.
Knowledge is a gift that can never be returned.
One may be born a prince, but he must earn the right the be called king!
There are some lessons that cannot come from a book... they must simply be lived.
The sharpest blade doesn't always win the duel.
Without an education, one is more likely to become a jester than a king.
There is no future for a king who is ignorant of the lessons provided by the past.
We study history so that we may make new and more interesting mistakes.
A wise man sees obstacles as they are, not as they appear to be.
**Did You Know...
Type "plzsutekcanihavemoretime" to receive a 30 second time bonus in Sutek's Tomb.
Type "kougra" while playing Frumball to skip the level, although your points will get reset.
Scoring 3000 or more on MAGAX: Destroyer will get you an avatar.
Type "pyramibread" as many times as you'd like while playing Sutek's Tomb to see the next possible move.
The Halloween Moehog is dressed as Dr. Sloth!
Type "boohooiwanttheoldgameback" on the 'Select a game mode' screen, to launch the old version of Destruct-O-Match!
Going to Coltzan's Shrine exactly 55 seconds past the minute gets you a Dubloon!
If your neopet gets too sad, it may change colour.
Type "monstermovie" while playing Bruno's Backwoods Breakaway to turn it into a black and white movie.
New hints (Since Save The Wheels Events)
If you type "buuuurrrrrrrrp" while playing Snowmuncher, the bloat-percentage of your belly decreases by 50%.
Doing a quest for an earth faerie may result in your Neopet gaining a little weight.
If you type "kingaltador" while playing Crisis Courier, you'll earn another life.
If you type "stardust" while playing Faerie Bubbles, the current bubble becomes a Nova Bubble.
Type "catapult" while playing Ultimate Bullseye II to receive a power-up.
A Neopet can only be turned into a Robot by the Lab Ray
Doing a quest for Taelia may earn you an Ice Cream Machine Coupon, usable at the Ice Cream Cart.
If you type "cheese" while playing the Buzzer Game, your cursor will show up. Steady on!
A Potion of Brightvale Castle can be a wise choice of beverage, giving your Neopet a boost in intelligence.
---
Prizes
*For the random item, you can get any of these:
Jubusul Plushie
Scorcie Plushie
Koibat Plushie
Quigquig Plushie
Sloth Faerie Plushie
Kougrachio Plushie

Space Blumfaerie Plushie
Usulbat Plushie
Von Kougra Plushie
Headless Vonroo Plushie
Apple Lantern Chair
Gummy Rat Stew

Tall Apple Lantern Lamp
Eyeball Muffin
Apple Lantern Table
Monster Cake
---
Prizes
If you land on avatar spot for a second time, you win nothing. :( Special thanks to richseller who was the first person to land on the avatar spot for a second time!
If you land on the paint brush, you can get any of these:
Zombie Paint Brush
Plushie Paint Brush
Woodland Paint Brush
Grey Paint Brush

Pirate Paint Brush
Mystery Island Paint Brush
Lost Desert Paint Brush

Transparent Paint Brush
Relic Paint Brush
Maractite Paint Brush
If you land on the nerkmid symbol, you can get any of these:
a random Secret Laboratory Map Piece
Magical Golden Nerkmid
Golden Nerkmid
Golden Nerkmid X
Golden Nerkmid XX
Ultimate Nerkmid
Ultra Golden Nerkmid
Copper Nerkmid
Aluminum Nerkmid

Basic Golden Nerkmid
Normal Platinum Nerkmid
Platinum Nerkmid X
Platinum Nerkmid XX
Ultra Platinum Nerkmid
Lesser Nerkmid
Average Nerkmid
Super Nerkmid
Ultra Nerkmid
Good Nerkmid

Blue Job Coupon
Green Job Coupon
Red Job Coupon
Pink Job Coupon
Purple Job Coupon
Gold Job Coupon
Green Brightvale Job Coupon
Bronze Brightvale Job Coupon
Silver Brightvale Job Coupon
Gold Brightvale Job Coupon
If you land on the scorchstone symbol, you can get a very rare item (rarity 100 or 110 have been reported) that could include any of these:
Advanced Kreludan Physics
Creamy Chocolate Pie
Kreludan Engineering
Queen Fyora Usuki Doll
Darigan Paint Brush (TCG)
Know Your Robot Petpet
Neopets Alerts
Neopets Today

Play Featured Game

Featured Band: The 2 Gallon Hatz
« Previous
Now
Next »
Jan 1st - New Year's
Jan 3rd - Aisha Day
Jan 6th - Gnorbu Shearing Day
Jan 11th - Festival of Buzz
Jan 14th - Sloth Appreciation Day
Jan 16th - Elephante Day
Jan 29th - Kacheek Day
The Runway Customization Contest
The Thirteenth Hour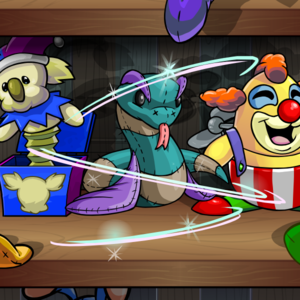 Winning entry for "Unconverted vs Converted"!
Click the picture to see the (un)converted entry!
Click here to enter the next round!



Winner for our Second Special Edition Contest!

The Curse of the Golden Ixi Idol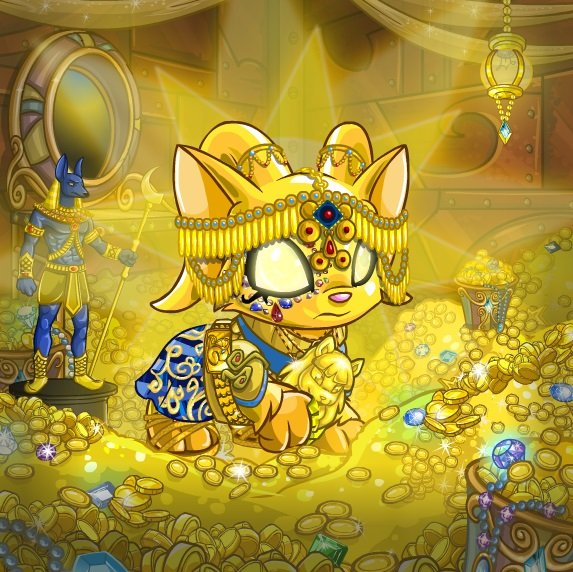 Recent TDN Forums Posts