Neopets Morphing Potions List
About Morphing Potions
Morphing potions are magical items that can change your Neopet's color and/or your Neopet's species. For example, a Red Elephante Morphing Potion would obviously change a Blue Elephante's color to red. However, that same Red Elephante Morphing Potion would change a Blue Eyrie's species and color (it would change into a Red Elephante). Morphing potions come in a variety of different species/colors combinations, although they aren't available in every combination.
Morphing potions are sold officially in Kauvara's Magic Shop

. Also, using any morphing potion on one of your Neopets will grant you the 'Magical Kauvara' avatar.
Check out our color database if you want to see what your pet will look like before picking a morphing potion.
Select Species
List of Morphing Potions By Species (ABC)
Acara [top]

Baby Acara Morphing Potion
Blue Acara Morphing Potion
Cloud Acara Morphing Potion
Darigan Acara Morphing Potion
Disco Acara Morphing Potion
Faerie Acara Morphing Potion
Fire Acara Morphing Potion
Ghost Acara Morphing Potion
Green Acara Morphing Potion
Yellow Acara Morphing Potion
Checkered Acara Morphing Potion
Island Acara Morphing Potion
Maraquan Acara Morphing Potion
Red Acara Morphing Potion
Woodland Acara Morphing Potion
Christmas Acara Morphing Potion
Water Acara Morphing Potion

Aisha [top]

Baby Aisha Morphing Potion
Brown Aisha Morphing Potion
Darigan Aisha Morphing Potion
Desert Aisha Morphing Potion
Green Aisha Morphing Potion
Yellow Aisha Morphing Potion
Striped Aisha Morphing Potion
Snow Aisha Morphing Potion
Plushie Aisha Morphing Potion
Red Aisha Morphing Potion
Fire Aisha Morphing Potion
Island Aisha Morphing Potion
Faerie Aisha Morphing Potion
Zombie Aisha Morphing Potion
Eventide Aisha Morphing Potion
Rainbow Aisha Morphing Potion
Maractite Aisha Morphing Potion
Blue Aisha Morphing Potion
Dimensional Aisha Morphing Potion
Halloween Aisha Morphing Potion
Pirate Aisha Morphing Potion
Purple Aisha Morphing Potion
Checkered Aisha Morphing Potion
Christmas Aisha Morphing Potion
Clay Aisha Morphing Potion

Bruce [top]

Baby Bruce Morphing Potion
Blue Bruce Morphing Potion
Brown Bruce Morphing Potion
Cloud Bruce Morphing Potion
Disco Bruce Morphing Potion
Faerie Bruce Morphing Potion
Fire Bruce Morphing Potion
Green Bruce Morphing Potion
Yellow Bruce Morphing Potion
Starry Bruce Morphing Potion
Split Bruce Morphing Potion
Snow Bruce Morphing Potion
Plushie Bruce Morphing Potion
Red Bruce Morphing Potion
Wraith Bruce Morphing Potion
Christmas Bruce Morphing Potion
Island Bruce Morphing Potion
Speckled Bruce Morphing Potion
Strawberry Bruce Morphing Potion

Gnorbu [top]

Baby Gnorbu Morphing Potion
Blue Gnorbu Morphing Potion
Green Gnorbu Morphing Potion
Yellow Gnorbu Morphing Potion
Tyrannian Gnorbu Morphing Potion
Pirate Gnorbu Morphing Potion
Plushie Gnorbu Morphing Potion
Red Gnorbu Morphing Potion
Water Gnorbu Morphing Potion
Rainbow Gnorbu Morphing Potion
Pastel Gnorbu Morphing Potion
Fire Gnorbu Morphing Potion
Desert Gnorbu Morphing Potion
Ghost Gnorbu Morphing Potion
Christmas Gnorbu Morphing Potion

Grundo [top]

Baby Grundo Morphing Potion
Blue Grundo Morphing Potion
Brown Grundo Morphing Potion
Christmas Grundo Morphing Potion
Cloud Grundo Morphing Potion
Darigan Grundo Morphing Potion
Faerie Grundo Morphing Potion
Green Grundo Morphing Potion
Yellow Grundo Morphing Potion
Starry Grundo Morphing Potion
Spotted Grundo Morphing Potion
Pirate Grundo Morphing Potion
Plushie Grundo Morphing Potion
Rainbow Grundo Morphing Potion
Woodland Grundo Morphing Potion
Halloween Grundo Morphing Potion
Wraith Grundo Morphing Potion
Desert Grundo Morphing Potion
Island Grundo Morphing Potion
Purple Grundo Morphing Potion

Jetsam [top]

Baby Jetsam Morphing Potion
Blue Jetsam Morphing Potion
Green Jetsam Morphing Potion
Yellow Jetsam Morphing Potion
Striped Jetsam Morphing Potion
Spotted Jetsam Morphing Potion
Plushie Jetsam Morphing Potion
Red Jetsam Morphing Potion
Dimensional Jetsam Morphing Potion
Glowing Jetsam Morphing Potion

Jubjub [top]

Baby Jubjub Morphing Potion
Blue Jubjub Morphing Potion
Christmas Jubjub Morphing Potion
Faerie Jubjub Morphing Potion
Green Jubjub Morphing Potion
Yellow Jubjub Morphing Potion
Tyrannian Jubjub Morphing Potion
Grey Jubjub Morphing Potion
Island Jubjub Morphing Potion
Rainbow Jubjub Morphing Potion
Red Jubjub Morphing Potion
Plushie Jubjub Morphing Potion
Camouflage Jubjub Morphing Potion
Zombie Jubjub Morphing Potion
Purple Jubjub Morphing Potion

Kacheek [top]

Baby Kacheek Morphing Potion
Blue Kacheek Morphing Potion
Disco Kacheek Morphing Potion
Fire Kacheek Morphing Potion
Green Kacheek Morphing Potion
Yellow Kacheek Morphing Potion
Starry Kacheek Morphing Potion
Pirate Kacheek Morphing Potion
Rainbow Kacheek Morphing Potion
Red Kacheek Morphing Potion
Christmas Kacheek Morphing Potion
Island Kacheek Morphing Potion
Maraquan Kacheek Morphing Potion
Strawberry Kacheek Morphing Potion

Kau [top]

Baby Kau Morphing Potion
Blue Kau Morphing Potion
Darigan Kau Morphing Potion
Green Kau Morphing Potion
Yellow Kau Morphing Potion
Striped Kau Morphing Potion
Halloween Kau Morphing Potion
Starry Kau Morphing Potion
Spotted Kau Morphing Potion
Plushie Kau Morphing Potion
Rainbow Kau Morphing Potion
Red Kau Morphing Potion
Faerie Kau Morphing Potion
Speckled Kau Morphing Potion
Water Kau Morphing Potion
Fire Kau Morphing Potion

Koi [top]

Baby Koi Morphing Potion
Blue Koi Morphing Potion
Checkered Koi Morphing Potion
Christmas Koi Morphing Potion
Green Koi Morphing Potion
Yellow Koi Morphing Potion
Spotted Koi Morphing Potion
Island Koi Morphing Potion
Orange Koi Morphing Potion
Pink Koi Morphing Potion
Rainbow Koi Morphing Potion
Red Koi Morphing Potion
Woodland Koi Morphing Potion
Glowing Koi Morphing Potion
Starry Koi Morphing Potion

Korbat [top]

Baby Korbat Morphing Potion
Blue Korbat Morphing Potion
Christmas Korbat Morphing Potion
Ghost Korbat Morphing Potion
Glowing Korbat Morphing Potion
Green Korbat Morphing Potion
Yellow Korbat Morphing Potion
Striped Korbat Morphing Potion
Halloween Korbat Morphing Potion
Starry Korbat Morphing Potion
Spotted Korbat Morphing Potion
Island Korbat Morphing Potion
Maraquan Korbat Morphing Potion
Pink Korbat Morphing Potion
Plushie Korbat Morphing Potion
Red Korbat Morphing Potion
Disco Korbat Morphing Potion
Wraith Korbat Morphing Potion
Grey Korbat Morphing Potion
Rainbow Korbat Morphing Potion
Transparent Korbat Morphing Potion
Eventide Korbat Morphing Potion
Zombie Korbat Morphing Potion
Shadow Korbat Morphing Potion

Kougra [top]

Baby Kougra Morphing Potion
Blue Kougra Morphing Potion
Brown Kougra Morphing Potion
Christmas Kougra Morphing Potion
Green Kougra Morphing Potion
Yellow Kougra Morphing Potion
Spotted Kougra Morphing Potion
Orange Kougra Morphing Potion
Red Kougra Morphing Potion
Pirate Kougra Morphing Potion
Plushie Kougra Morphing Potion
Eventide Kougra Morphing Potion
Dimensional Kougra Morphing Potion

Lupe [top]

Baby Lupe Morphing Potion
Blue Lupe Morphing Potion
Christmas Lupe Morphing Potion
Faerie Lupe Morphing Potion
Fire Lupe Morphing Potion
Glowing Lupe Morphing Potion
Green Lupe Morphing Potion
Yellow Lupe Morphing Potion
Split Lupe Morphing Potion
Rainbow Lupe Morphing Potion
Red Lupe Morphing Potion
Spotted Lupe Morphing Potion
Island Lupe Morphing Potion
Skunk Lupe Morphing Potion
Strawberry Lupe Morphing Potion

Uni [top]

Baby Uni Morphing Potion
Blue Uni Morphing Potion
Brown Uni Morphing Potion
Christmas Uni Morphing Potion
Green Uni Morphing Potion
Yellow Uni Morphing Potion
Halloween Uni Morphing Potion
Starry Uni Morphing Potion
Island Uni Morphing Potion
Pink Uni Morphing Potion
Rainbow Uni Morphing Potion
Red Uni Morphing Potion
Faerie Uni Morphing Potion
Woodland Uni Morphing Potion
Shadow Uni Morphing Potion
Purple Uni Morphing Potion

Blumaroo [top]

Blue Blumaroo Morphing Potion
Christmas Blumaroo Morphing Potion
Darigan Blumaroo Morphing Potion
Desert Blumaroo Morphing Potion
Faerie Blumaroo Morphing Potion
Fire Blumaroo Morphing Potion
Green Blumaroo Morphing Potion
Yellow Blumaroo Morphing Potion
Striped Blumaroo Morphing Potion
Halloween Blumaroo Morphing Potion
Spotted Blumaroo Morphing Potion
Island Blumaroo Morphing Potion
Snow Blumaroo Morphing Potion
Shadow Blumaroo Morphing Potion
Red Blumaroo Morphing Potion
Baby Blumaroo Morphing Potion
Stealthy Blumaroo Morphing Potion
Zombie Blumaroo Morphing Potion

Bori [top]

Blue Bori Morphing Potion
Christmas Bori Morphing Potion
Cloud Bori Morphing Potion
Fire Bori Morphing Potion
Green Bori Morphing Potion
Yellow Bori Morphing Potion
Tyrannian Bori Morphing Potion
Island Bori Morphing Potion
Speckled Bori Morphing Potion
Snow Bori Morphing Potion
Plushie Bori Morphing Potion
Red Bori Morphing Potion
Halloween Bori Morphing Potion
Woodland Bori Morphing Potion
Pirate Bori Morphing Potion
Checkered Bori Morphing Potion
Darigan Bori Morphing Potion
Starry Bori Morphing Potion
Spotted Bori Morphing Potion
Rainbow Bori Morphing Potion
Faerie Bori Morphing Potion

Buzz [top]

Blue Buzz Morphing Potion
Fire Buzz Morphing Potion
Green Buzz Morphing Potion
Yellow Buzz Morphing Potion
Skunk Buzz Morphing Potion
Plushie Buzz Morphing Potion
Red Buzz Morphing Potion
Maraquan Buzz Morphing Potion
Faerie Buzz Morphing Potion
Darigan Buzz Morphing Potion
Desert Buzz Morphing Potion
Zombie Buzz Morphing Potion
Island Buzz Morphing Potion
Water Buzz Morphing Potion
Baby Buzz Morphing Potion
Ghost Buzz Morphing Potion

Chia [top]

Blue Chia Morphing Potion
Christmas Chia Morphing Potion
Fire Chia Morphing Potion
Green Chia Morphing Potion
Yellow Chia Morphing Potion
White Chia Morphing Potion
Striped Chia Morphing Potion
Split Chia Morphing Potion
Red Chia Morphing Potion
Camouflage Chia Morphing Potion
Halloween Chia Morphing Potion
Relic Chia Morphing Potion
Desert Chia Morphing Potion
Purple Chia Morphing Potion
Apple Chia Morphing Potion

Chomby [top]

Blue Chomby Morphing Potion
Fire Chomby Morphing Potion
Green Chomby Morphing Potion
Yellow Chomby Morphing Potion
White Chomby Morphing Potion
Pirate Chomby Morphing Potion
Plushie Chomby Morphing Potion
Rainbow Chomby Morphing Potion
Red Chomby Morphing Potion
Shadow Chomby Morphing Potion
Baby Chomby Morphing Potion
Island Chomby Morphing Potion
Christmas Chomby Morphing Potion
Disco Chomby Morphing Potion

Cybunny [top]

Blue Cybunny Morphing Potion
Cloud Cybunny Morphing Potion
Christmas Cybunny Morphing Potion
Green Cybunny Morphing Potion
Yellow Cybunny Morphing Potion
Island Cybunny Morphing Potion
Plushie Cybunny Morphing Potion
Rainbow Cybunny Morphing Potion
Red Cybunny Morphing Potion
Grey Cybunny Morphing Potion
Pirate Cybunny Morphing Potion
Faerie Cybunny Morphing Potion
Zombie Cybunny Morphing Potion
Woodland Cybunny Morphing Potion
Halloween Cybunny Morphing Potion
Shadow Cybunny Morphing Potion
Speckled Cybunny Morphing Potion
Camouflage Cybunny Morphing Potion
Maraquan Cybunny Morphing Potion
Starry Cybunny Morphing Potion

Draik [top]

Blue Draik Morphing Potion
Darigan Draik Morphing Potion
Fire Draik Morphing Potion
Ghost Draik Morphing Potion
Green Draik Morphing Potion
Yellow Draik Morphing Potion
Starry Draik Morphing Potion
Pink Draik Morphing Potion
Skunk Draik Morphing Potion
Plushie Draik Morphing Potion
Red Draik Morphing Potion
Faerie Draik Morphing Potion
Pirate Draik Morphing Potion
Woodland Draik Morphing Potion
Grey Draik Morphing Potion
Maractite Draik Morphing Potion
Water Draik Morphing Potion
Eventide Draik Morphing Potion
Wraith Draik Morphing Potion
Purple Draik Morphing Potion

Elephante [top]

Blue Elephante Morphing Potion
Cloud Elephante Morphing Potion
Green Elephante Morphing Potion
Yellow Elephante Morphing Potion
Red Elephante Morphing Potion
Desert Elephante Morphing Potion
Ghost Elephante Morphing Potion
Transparent Elephante Morphing Potion
Christmas Elephante Morphing Potion
Gold Elephante Morphing Potion

Eyrie [top]

Blue Eyrie Morphing Potion
Cloud Eyrie Morphing Potion
Darigan Eyrie Morphing Potion
Green Eyrie Morphing Potion
Yellow Eyrie Morphing Potion
Starry Eyrie Morphing Potion
Spotted Eyrie Morphing Potion
Island Eyrie Morphing Potion
Pink Eyrie Morphing Potion
Snow Eyrie Morphing Potion
Pirate Eyrie Morphing Potion
Skunk Eyrie Morphing Potion
Red Eyrie Morphing Potion
Purple Eyrie Morphing Potion
Halloween Eyrie Morphing Potion
Zombie Eyrie Morphing Potion
Tyrannian Eyrie Morphing Potion
Faerie Eyrie Morphing Potion

Flotsam [top]

Blue Flotsam Morphing Potion
Green Flotsam Morphing Potion
Yellow Flotsam Morphing Potion
White Flotsam Morphing Potion
Tyrannian Flotsam Morphing Potion
Striped Flotsam Morphing Potion
Starry Flotsam Morphing Potion
Spotted Flotsam Morphing Potion
Split Flotsam Morphing Potion
Snow Flotsam Morphing Potion
Pirate Flotsam Morphing Potion
Skunk Flotsam Morphing Potion
Plushie Flotsam Morphing Potion
Rainbow Flotsam Morphing Potion
Red Flotsam Morphing Potion
Fire Flotsam Morphing Potion
Zombie Flotsam Morphing Potion
Faerie Flotsam Morphing Potion
Desert Flotsam Morphing Potion
Water Flotsam Morphing Potion

Gelert [top]

Blue Gelert Morphing Potion
Christmas Gelert Morphing Potion
Cloud Gelert Morphing Potion
Ghost Gelert Morphing Potion
Green Gelert Morphing Potion
Yellow Gelert Morphing Potion
Spotted Gelert Morphing Potion
Island Gelert Morphing Potion
Maraquan Gelert Morphing Potion
Red Gelert Morphing Potion
Wraith Gelert Morphing Potion
Eventide Gelert Morphing Potion

Grarrl [top]

Blue Grarrl Morphing Potion
Cloud Grarrl Morphing Potion
Darigan Grarrl Morphing Potion
Electric Grarrl Morphing Potion
Fire Grarrl Morphing Potion
Ghost Grarrl Morphing Potion
Green Grarrl Morphing Potion
Yellow Grarrl Morphing Potion
White Grarrl Morphing Potion
Striped Grarrl Morphing Potion
Grey Grarrl Morphing Potion
Halloween Grarrl Morphing Potion
Starry Grarrl Morphing Potion
Spotted Grarrl Morphing Potion
Split Grarrl Morphing Potion
Plushie Grarrl Morphing Potion
Rainbow Grarrl Morphing Potion
Red Grarrl Morphing Potion
Maraquan Grarrl Morphing Potion

Hissi [top]

Blue Hissi Morphing Potion
Ghost Hissi Morphing Potion
Green Hissi Morphing Potion
Yellow Hissi Morphing Potion
Starry Hissi Morphing Potion
Plushie Hissi Morphing Potion
Rainbow Hissi Morphing Potion
Red Hissi Morphing Potion
Shadow Hissi Morphing Potion
Desert Hissi Morphing Potion
Maraquan Hissi Morphing Potion
Spotted Hissi Morphing Potion
Halloween Hissi Morphing Potion
Maractite Hissi Morphing Potion
Baby Hissi Morphing Potion
Eventide Hissi Morphing Potion
Faerie Hissi Morphing Potion
Island Hissi Morphing Potion
Pirate Hissi Morphing Potion

Ixi [top]

Blue Ixi Morphing Potion
Brown Ixi Morphing Potion
Christmas Ixi Morphing Potion
Cloud Ixi Morphing Potion
Darigan Ixi Morphing Potion
Desert Ixi Morphing Potion
Electric Ixi Morphing Potion
Faerie Ixi Morphing Potion
Fire Ixi Morphing Potion
Green Ixi Morphing Potion
Yellow Ixi Morphing Potion
White Ixi Morphing Potion
Striped Ixi Morphing Potion
Grey Ixi Morphing Potion
Island Ixi Morphing Potion
Shadow Ixi Morphing Potion
Red Ixi Morphing Potion
Halloween Ixi Morphing Potion
Maraquan Ixi Morphing Potion
Tyrannian Ixi Morphing Potion
Pirate Ixi Morphing Potion
Eventide Ixi Morphing Potion
Plushie Ixi Morphing Potion

Kiko [top]

Blue Kiko Morphing Potion
Checkered Kiko Morphing Potion
Christmas Kiko Morphing Potion
Fire Kiko Morphing Potion
Green Kiko Morphing Potion
Yellow Kiko Morphing Potion
Island Kiko Morphing Potion
Plushie Kiko Morphing Potion
Red Kiko Morphing Potion
Baby Kiko Morphing Potion
Ghost Kiko Morphing Potion

Krawk [top]

Blue Krawk Morphing Potion
Green Krawk Morphing Potion
Yellow Krawk Morphing Potion
Red Krawk Morphing Potion
Pirate Krawk Morphing Potion
Desert Krawk Morphing Potion
Faerie Krawk Morphing Potion
Camouflage Krawk Morphing Potion
Maractite Krawk Morphing Potion
Wraith Krawk Morphing Potion
Island Krawk Morphing Potion
Maraquan Krawk Morphing Potion
Stealthy Krawk Morphing Potion

Kyrii [top]

Blue Kyrii Morphing Potion
Darigan Kyrii Morphing Potion
Fire Kyrii Morphing Potion
Green Kyrii Morphing Potion
Yellow Kyrii Morphing Potion
White Kyrii Morphing Potion
Halloween Kyrii Morphing Potion
Pink Kyrii Morphing Potion
Skunk Kyrii Morphing Potion
Rainbow Kyrii Morphing Potion
Red Kyrii Morphing Potion
Desert Kyrii Morphing Potion
Royalboy Kyrii Morphing Potion
Royalgirl Kyrii Morphing Potion
Water Kyrii Morphing Potion
Camouflage Kyrii Morphing Potion
Stealthy Kyrii Morphing Potion

Lenny [top]

Blue Lenny Morphing Potion
Brown Lenny Morphing Potion
Cloud Lenny Morphing Potion
Ghost Lenny Morphing Potion
Green Lenny Morphing Potion
Yellow Lenny Morphing Potion
Island Lenny Morphing Potion
Split Lenny Morphing Potion
Pink Lenny Morphing Potion
Pirate Lenny Morphing Potion
Shadow Lenny Morphing Potion
Red Lenny Morphing Potion
Halloween Lenny Morphing Potion
Faerie Lenny Morphing Potion
Eventide Lenny Morphing Potion
Christmas Lenny Morphing Potion
Camouflage Lenny Morphing Potion
Grey Lenny Morphing Potion
Transparent Lenny Morphing Potion
Woodland Lenny Morphing Potion

Meerca [top]

Blue Meerca Morphing Potion
Camouflage Meerca Morphing Potion
Faerie Meerca Morphing Potion
Green Meerca Morphing Potion
Yellow Meerca Morphing Potion
Maraquan Meerca Morphing Potion
Pirate Meerca Morphing Potion
Red Meerca Morphing Potion
Striped Meerca Morphing Potion
Baby Meerca Morphing Potion
Strawberry Meerca Morphing Potion
Halloween Meerca Morphing Potion

Moehog [top]

Blue Moehog Morphing Potion
Brown Moehog Morphing Potion
Disco Moehog Morphing Potion
Electric Moehog Morphing Potion
Fire Moehog Morphing Potion
Green Moehog Morphing Potion
Yellow Moehog Morphing Potion
Speckled Moehog Morphing Potion
Red Moehog Morphing Potion
Dimensional Moehog Morphing Potion

Mynci [top]

Blue Mynci Morphing Potion
Darigan Mynci Morphing Potion
Green Mynci Morphing Potion
Yellow Mynci Morphing Potion
Grey Mynci Morphing Potion
Maraquan Mynci Morphing Potion
Skunk Mynci Morphing Potion
Red Mynci Morphing Potion
Disco Mynci Morphing Potion
Plushie Mynci Morphing Potion
Faerie Mynci Morphing Potion
Strawberry Mynci Morphing Potion
Camouflage Mynci Morphing Potion
Desert Mynci Morphing Potion
Woodland Mynci Morphing Potion
Island Mynci Morphing Potion
Split Mynci Morphing Potion

Nimmo [top]

Blue Nimmo Morphing Potion
Fire Nimmo Morphing Potion
Green Nimmo Morphing Potion
Yellow Nimmo Morphing Potion
Striped Nimmo Morphing Potion
Halloween Nimmo Morphing Potion
Starry Nimmo Morphing Potion
Spotted Nimmo Morphing Potion
Island Nimmo Morphing Potion
Red Nimmo Morphing Potion
Tyrannian Nimmo Morphing Potion
Faerie Nimmo Morphing Potion

Ogrin [top]

Blue Ogrin Morphing Potion
Green Ogrin Morphing Potion
Yellow Ogrin Morphing Potion
Island Ogrin Morphing Potion
Pink Ogrin Morphing Potion
Shadow Ogrin Morphing Potion
Rainbow Ogrin Morphing Potion
Red Ogrin Morphing Potion
Snow Ogrin Morphing Potion
Christmas Ogrin Morphing Potion
Fire Ogrin Morphing Potion
Wraith Ogrin Morphing Potion
Swamp gas Ogrin Morphing Potion
Tyrannian Ogrin Morphing Potion
Desert Ogrin Morphing Potion
Ghost Ogrin Morphing Potion
Pirate Ogrin Morphing Potion
Plushie Ogrin Morphing Potion

Peophin [top]

Blue Peophin Morphing Potion
Desert Peophin Morphing Potion
Ghost Peophin Morphing Potion
Green Peophin Morphing Potion
Yellow Peophin Morphing Potion
White Peophin Morphing Potion
Island Peophin Morphing Potion
Pink Peophin Morphing Potion
Sketch Peophin Morphing Potion
Silver Peophin Morphing Potion
Shadow Peophin Morphing Potion
Red Peophin Morphing Potion
Faerie Peophin Morphing Potion
Woodland Peophin Morphing Potion
Christmas Peophin Morphing Potion
Tyrannian Peophin Morphing Potion
Snow Peophin Morphing Potion
Maractite Peophin Morphing Potion
Baby Peophin Morphing Potion
Purple Peophin Morphing Potion
Cloud Peophin Morphing Potion

Poogle [top]

Blue Poogle Morphing Potion
Checkered Poogle Morphing Potion
Desert Poogle Morphing Potion
Faerie Poogle Morphing Potion
Green Poogle Morphing Potion
Yellow Poogle Morphing Potion
Plushie Poogle Morphing Potion
Red Poogle Morphing Potion
Rainbow Poogle Morphing Potion
Baby Poogle Morphing Potion
Pirate Poogle Morphing Potion
Cloud Poogle Morphing Potion
Eventide Poogle Morphing Potion
Island Poogle Morphing Potion
Dimensional Poogle Morphing Potion
Fire Poogle Morphing Potion
Glowing Poogle Morphing Potion
Purple Poogle Morphing Potion

Pteri [top]

Blue Pteri Morphing Potion
Christmas Pteri Morphing Potion
Cloud Pteri Morphing Potion
Fire Pteri Morphing Potion
Green Pteri Morphing Potion
Yellow Pteri Morphing Potion
Starry Pteri Morphing Potion
Spotted Pteri Morphing Potion
Red Pteri Morphing Potion
Pink Pteri Morphing Potion
Pirate Pteri Morphing Potion
Plushie Pteri Morphing Potion
Faerie Pteri Morphing Potion
Wraith Pteri Morphing Potion
Woodland Pteri Morphing Potion
Island Pteri Morphing Potion
Purple Pteri Morphing Potion
Strawberry Pteri Morphing Potion

Quiggle [top]

Blue Quiggle Morphing Potion
Fire Quiggle Morphing Potion
Green Quiggle Morphing Potion
Yellow Quiggle Morphing Potion
Island Quiggle Morphing Potion
Rainbow Quiggle Morphing Potion
Red Quiggle Morphing Potion
Faerie Quiggle Morphing Potion
Darigan Quiggle Morphing Potion

Ruki [top]

Blue Ruki Morphing Potion
Brown Ruki Morphing Potion
Cloud Ruki Morphing Potion
Fire Ruki Morphing Potion
Green Ruki Morphing Potion
Yellow Ruki Morphing Potion
Starry Ruki Morphing Potion
Pink Ruki Morphing Potion
Shadow Ruki Morphing Potion
Red Ruki Morphing Potion
Faerie Ruki Morphing Potion

Scorchio [top]

Blue Scorchio Morphing Potion
Christmas Scorchio Morphing Potion
Cloud Scorchio Morphing Potion
Gold Scorchio Morphing Potion
Striped Scorchio Morphing Potion
Starry Scorchio Morphing Potion
Spotted Scorchio Morphing Potion
Plushie Scorchio Morphing Potion
Red Scorchio Morphing Potion
Baby Scorchio Morphing Potion
Desert Scorchio Morphing Potion
Camouflage Scorchio Morphing Potion
Wraith Scorchio Morphing Potion

Shoyru [top]

Blue Shoyru Morphing Potion
Checkered Shoyru Morphing Potion
Cloud Shoyru Morphing Potion
Disco Shoyru Morphing Potion
Faerie Shoyru Morphing Potion
Fire Shoyru Morphing Potion
Ghost Shoyru Morphing Potion
Gold Shoyru Morphing Potion
Green Shoyru Morphing Potion
Yellow Shoyru Morphing Potion
White Shoyru Morphing Potion
Striped Shoyru Morphing Potion
Starry Shoyru Morphing Potion
Spotted Shoyru Morphing Potion
Island Shoyru Morphing Potion
Speckled Shoyru Morphing Potion
Pink Shoyru Morphing Potion
Silver Shoyru Morphing Potion
Shadow Shoyru Morphing Potion
Rainbow Shoyru Morphing Potion
Red Shoyru Morphing Potion
Christmas Shoyru Morphing Potion
Pirate Shoyru Morphing Potion
Wraith Shoyru Morphing Potion
Baby Shoyru Morphing Potion
Dimensional Shoyru Morphing Potion
Purple Shoyru Morphing Potion

Skeith [top]

Blue Skeith Morphing Potion
Fire Skeith Morphing Potion
Green Skeith Morphing Potion
Yellow Skeith Morphing Potion
White Skeith Morphing Potion
Striped Skeith Morphing Potion
Starry Skeith Morphing Potion
Island Skeith Morphing Potion
Plushie Skeith Morphing Potion
Shadow Skeith Morphing Potion
Red Skeith Morphing Potion
Faerie Skeith Morphing Potion
Transparent Skeith Morphing Potion
Woodland Skeith Morphing Potion

Techo [top]

Blue Techo Morphing Potion
Brown Techo Morphing Potion
Camouflage Techo Morphing Potion
Checkered Techo Morphing Potion
Faerie Techo Morphing Potion
Fire Techo Morphing Potion
Ghost Techo Morphing Potion
Green Techo Morphing Potion
Yellow Techo Morphing Potion
Strawberry Techo Morphing Potion
Grey Techo Morphing Potion
Halloween Techo Morphing Potion
Starry Techo Morphing Potion
Island Techo Morphing Potion
Maraquan Techo Morphing Potion
Snow Techo Morphing Potion
Plushie Techo Morphing Potion
Red Techo Morphing Potion
Darigan Techo Morphing Potion
Pirate Techo Morphing Potion
Stealthy Techo Morphing Potion
Swamp gas Techo Morphing Potion
Purple Techo Morphing Potion

Tonu [top]

Blue Tonu Morphing Potion
Gold Tonu Morphing Potion
Green Tonu Morphing Potion
Yellow Tonu Morphing Potion
Halloween Tonu Morphing Potion
Red Tonu Morphing Potion
Plushie Tonu Morphing Potion
Woodland Tonu Morphing Potion
Shadow Tonu Morphing Potion
Eventide Tonu Morphing Potion
Purple Tonu Morphing Potion
Polka dot Tonu Morphing Potion

Tuskaninny [top]

Blue Tuskaninny Morphing Potion
Desert Tuskaninny Morphing Potion
Faerie Tuskaninny Morphing Potion
Fire Tuskaninny Morphing Potion
Ghost Tuskaninny Morphing Potion
Green Tuskaninny Morphing Potion
Yellow Tuskaninny Morphing Potion
Striped Tuskaninny Morphing Potion
Strawberry Tuskaninny Morphing Potion
Starry Tuskaninny Morphing Potion
Orange Tuskaninny Morphing Potion
Plushie Tuskaninny Morphing Potion
Rainbow Tuskaninny Morphing Potion
Red Tuskaninny Morphing Potion
Camouflage Tuskaninny Morphing Potion
Island Tuskaninny Morphing Potion
Electric Tuskaninny Morphing Potion

Usul [top]

Blue Usul Morphing Potion
Faerie Usul Morphing Potion
Green Usul Morphing Potion
Yellow Usul Morphing Potion
Starry Usul Morphing Potion
Island Usul Morphing Potion
Snow Usul Morphing Potion
Plushie Usul Morphing Potion
Red Usul Morphing Potion
Baby Usul Morphing Potion
Tyrannian Usul Morphing Potion
Zombie Usul Morphing Potion
Maraquan Usul Morphing Potion
Pirate Usul Morphing Potion
Water Usul Morphing Potion

Wocky [top]

Blue Wocky Morphing Potion
Christmas Wocky Morphing Potion
Cloud Wocky Morphing Potion
Darigan Wocky Morphing Potion
Fire Wocky Morphing Potion
Green Wocky Morphing Potion
Yellow Wocky Morphing Potion
Starry Wocky Morphing Potion
Island Wocky Morphing Potion
Snow Wocky Morphing Potion
Pirate Wocky Morphing Potion
Rainbow Wocky Morphing Potion
Red Wocky Morphing Potion
Invisible Wocky Morphing Potion
Transparent Wocky Morphing Potion
Plushie Wocky Morphing Potion
Woodland Wocky Morphing Potion
Strawberry Wocky Morphing Potion

Xweetok [top]

Blue Xweetok Morphing Potion
Fire Xweetok Morphing Potion
Green Xweetok Morphing Potion
Yellow Xweetok Morphing Potion
White Xweetok Morphing Potion
Striped Xweetok Morphing Potion
Starry Xweetok Morphing Potion
Red Xweetok Morphing Potion
Faerie Xweetok Morphing Potion
Island Xweetok Morphing Potion
Halloween Xweetok Morphing Potion
Speckled Xweetok Morphing Potion
Pastel Xweetok Morphing Potion

Yurble [top]

Blue Yurble Morphing Potion
Fire Yurble Morphing Potion
Green Yurble Morphing Potion
Yellow Yurble Morphing Potion
Grey Yurble Morphing Potion
Starry Yurble Morphing Potion
Plushie Yurble Morphing Potion
Red Yurble Morphing Potion
Faerie Yurble Morphing Potion
Orange Yurble Morphing Potion
Pirate Yurble Morphing Potion
Desert Yurble Morphing Potion
Purple Yurble Morphing Potion

Zafara [top]

Blue Zafara Morphing Potion
Darigan Zafara Morphing Potion
Green Zafara Morphing Potion
Yellow Zafara Morphing Potion
Grey Zafara Morphing Potion
Starry Zafara Morphing Potion
Island Zafara Morphing Potion
Red Zafara Morphing Potion
Christmas Zafara Morphing Potion
Eventide Zafara Morphing Potion
Purple Zafara Morphing Potion

Lutari [top]

Faerie Lutari Morphing Potion
Pirate Lutari Morphing Potion
Island Lutari Morphing Potion
Desert Lutari Morphing Potion
Green Lutari Morphing Potion
Pink Lutari Morphing Potion
Stealthy Lutari Morphing Potion

Please select [top]

8-bit Please select Morphing Potion

Vandagyre [top]

Yellow Vandagyre Morphing Potion
Green Vandagyre Morphing Potion
Blue Vandagyre Morphing Potion
Red Vandagyre Morphing Potion
Neopets Alerts
Neopets Today

Play Featured Game

Featured Band: Blue Kacheek Group
« Previous
Now
Next »
Jan 1st - New Year's
Jan 3rd - Aisha Day
Jan 6th - Gnorbu Shearing Day
Jan 11th - Festival of Buzz
Jan 14th - Sloth Appreciation Day
Jan 16th - Elephante Day
Jan 29th - Kacheek Day
The Runway Customization Contest
The Thirteenth Hour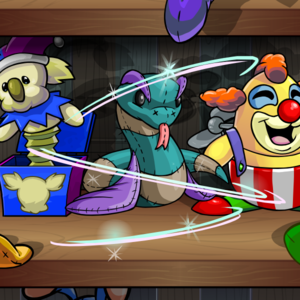 Winning entry for "Unconverted vs Converted"!
Click the picture to see the (un)converted entry!
Click here to enter the next round!



Winner for our Second Special Edition Contest!

The Curse of the Golden Ixi Idol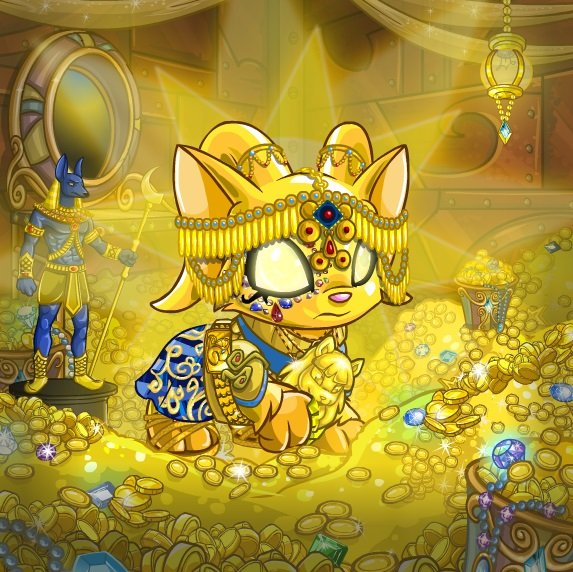 Recent TDN Forums Posts